Edmund Rice Education Beyond Borders

LATEST NEWS
October 2019
We would welcome you to get on board with the schools in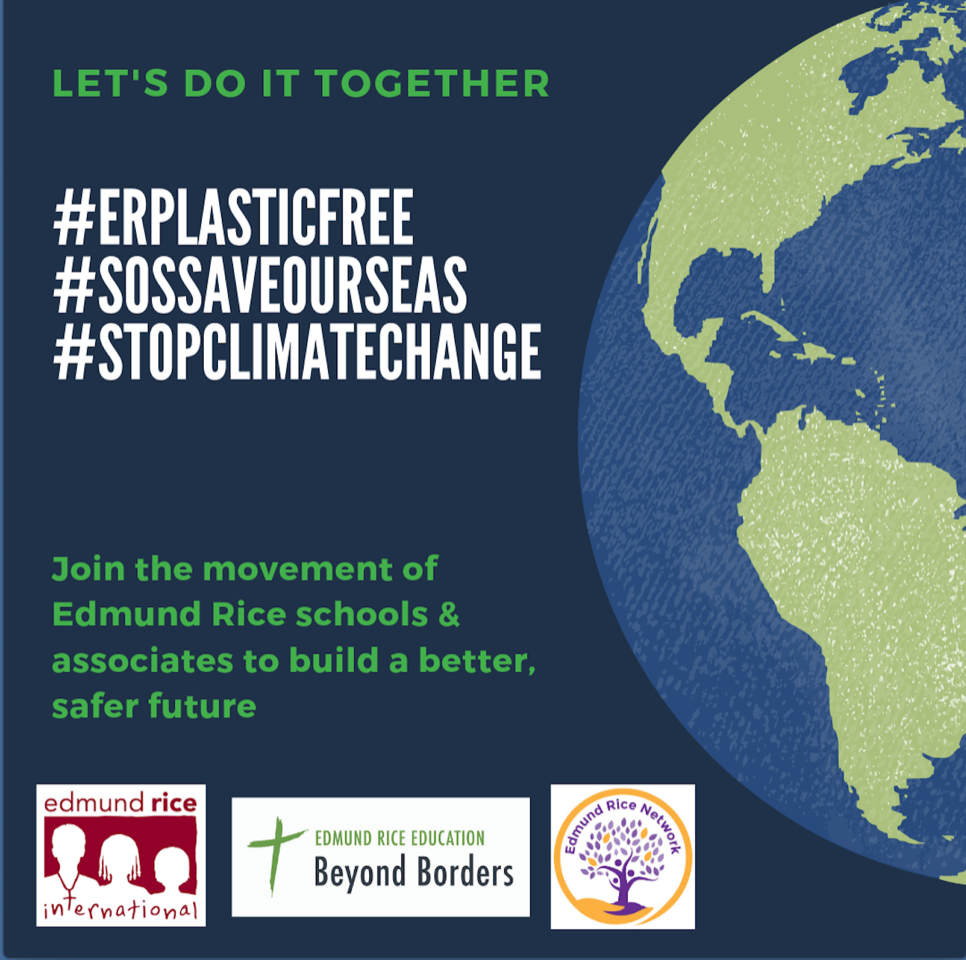 our Edmund Rice Network who are campaigning to end single use plastics in our schools and wider communities. This is part of the EREBB Social Justice Action Plan.
EDMUND RICE EDUCATION
Since 1802, when the first school began in Waterford, Ireland, Edmund Rice education has grown in over 20 countries. Across the world, over 170,000 students are educated in Edmund Rice schools. Edmund Rice Education Beyond Borders (EREBB) is an international network of Catholic schools educating young people from many different faiths and cultures. In over 20 countries we endeavour to promote global solidarity and offer a transformational education for justice and liberation. EREBB was inaugurated in May 2014 when leaders representing Edmund Rice Education gathered in Kenya to establish an inclusive international network of Edmund Rice educational communities.
The Lead Teacher for EREBB at St Ambrose College is Mr O'Neill.
As a follow up to the Edmund Rice Education Beyond Borders conference for Lead Schools (St Ambrose College is a 'Lead School' in the EREBB network) in South Africa in October 2015, Lead Teachers from the Lead Schools in the European Province met in Dublin on the 21st and 22nd January 2016. Seventeen schools together with representatives from the Edmund Rice Office came together with the aim of reflecting on the six 'Lead School Priorities'.
There was another gathering in Dublin in May 2016 for which each current Lead School extended a personal invitation to one or two other schools with whom they would like to develop a relationship in order to extend the scope of the initiative. From that gathering a focus was placed on the EREBB Congress in Kolkata, India, which was in October 2016.
Any St Ambrose College students interested in the EREBB network and sharing their own initiatives with pupils from the other Edmund Rice schools should refer to the following website
EREBB is a great opportunity for St Ambrose College students and staff to look beyond the school gates and realise that they are part of a huge global network of Edmund Rice schools.