Edmund Rice International
Edmund Rice International
'Edmund Rice International' is an NGO within the Un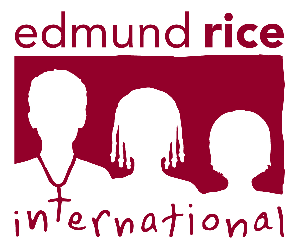 ited Nations in Geneva that lobbies governments and international agencies on issues of justice and human rights. The NGO was established in 2008 and has a number of success stories in recent times including persuading the country of St Lucia to adapt its criminal justice system.
There are seven Edmund Rice secondary schools in England and each school has an 'Edmund Rice International Group' (often abbreviated simply to 'ERI') open to all Sixth Form students and led by a Teacher. These groups support the current campaigns co-ordinated in Geneva and provide opportunities for Sixth Formers to be 'doers for justice' and agents of change.
Two members of the ERI group are annually elected as 'Youth Ambassadors' and travel to Geneva each January, along with all other Edmund Rice secondary schools' Youth Ambassadors and Lead Teachers, to have a first-hand experience of the work that is undertaken by ERI at the UN. On returning to school the Youth Ambassadors disseminate their experiences to the rest of the ERI group as well as begin work with younger students to further the work in Advocacy and Human Rights that is being done.
Some of the activities the ERI group have taken part in and are continuing to do so are:
Taken part in a "Sleep-Out" to raise awareness about the issues homeless people face
Collected clothing for asylum seekers
Arranged for Mike Kane, a Catholic, Labour MP to visit the College
Coordinated a food collection for asylum seekers and homeless charities across the city
Arranged for a number of guest speakers to come in and deliver talks around the homelessness crisis
Studying an 'Advocacy' course delivered by the ER Youth Development Coordinator
Arranged for an asylum seeker to come in and speak to students about her experiences
Regularly send a student to work with Miss Water's Edmund Rice Group at the Prep
Support Brother Ger at SERV in teaching English to asylum seekers
Arranged a football match between asylum seekers and 6th form students
Coordinated a KS3 advocacy group
Supported a group of students to complete the PRATYek Certificate of Advocacy
Travel to Geneva to learn about the UN
Travel to Belfast to take part in domestic immersion
Joining the St Ambrose ERI group:
If you are interested in joining the ERI group at St Ambrose College please see Mrs Burton; the group meets every Monday in room 2104 at 13:10
ERI Youth Ambassadors for 2019/2020:
Kellan Conaway-Smith and Will Tadman