GCSE Exam Results 2019
Due to the impact of the COVID-19 pandemic, most exams and assessments did not take place in 2019/20 or 2020/21. As a result of this, the government announced that it would not publish school or college level results data in autumn 2020 or autumn 2021.
GCSE REsults 2019
Congratulations to our Year 11 students for another strong set of GCSE results including some fantastic personal achievements from individual students.
31 high-flying students achieved grades 8 – 9 in all of their GCSE subjects.
Across the board, our students continue to perform well not only against national averages but also similar centres. Notable headline figures include 50% of students attaining a grade 9-7 in both English and Maths, 50% of students attaining a minimum of 70 attainment 8 points (20% attained a minimum of 80 attainment 8 points) & 55% of all grades across all subjects were 9-7.
These results are a testament to the high levels of motivation and commitment demonstrated by our boys who have proved themselves equal to the challenge of increasingly more difficult GCSE examinations. Of course, support from both staff and parents has been key to securing these excellent outcomes.
---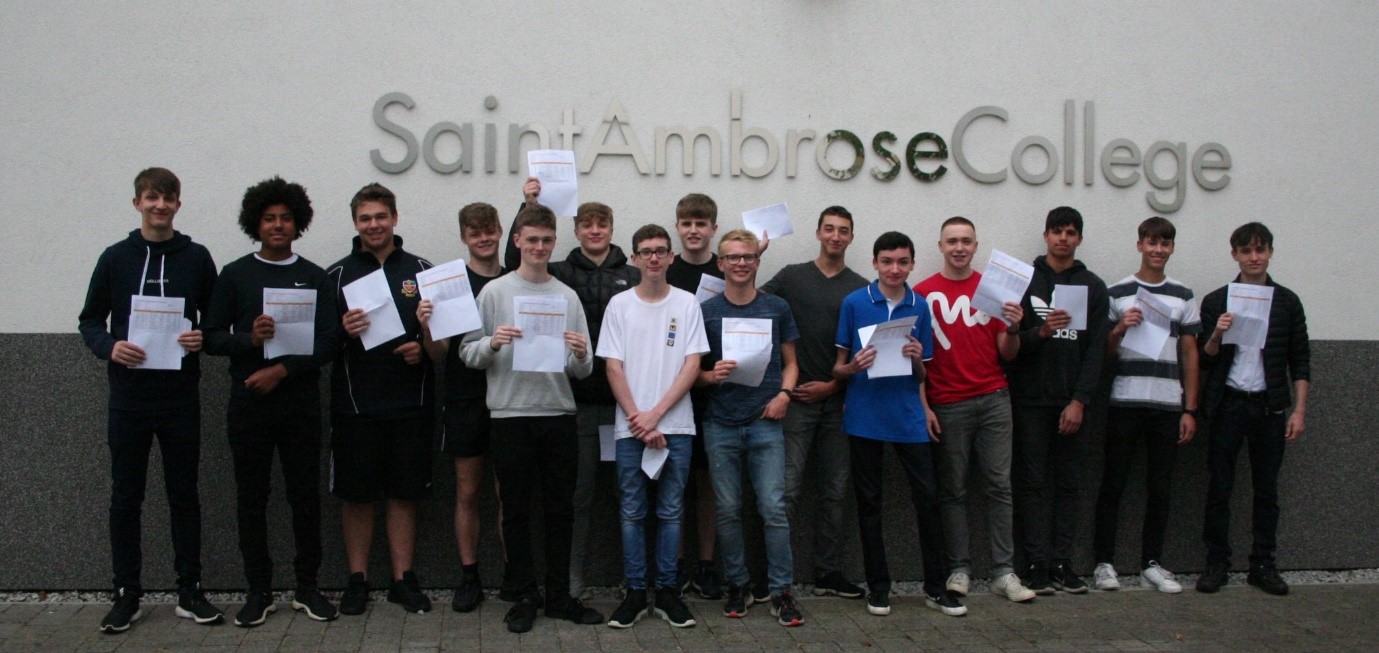 ---
We are delighted to welcome so many of the students back into our VI form and we're sure they will go from strength to strength at A-level. Proportionally, the number returning is higher than previous years despite the introduction of the new entrance criteria of 60 attainment 8 points. This again demonstrates that strength of the outcomes attained.
Our principal Mr Rainey is both pleased and proud, noting, "GCSE examinations are harder than ever before. What is being asked of students at the age of 16 is incredibly demanding with many taking as many as 3 exams in one day or 11 or 12 in the space of a week. To attain such high outcomes in those circumstances reflects superb levels of resilience but also effective teaching, learning and revision. Our overall attainment 8 score is remarkably similar to the last 2 years reflecting consistently high levels of progress. I am delighted that so many of the boys have returned to our Sixth Form and know that they will offer so much to the wider school community and become wonderful ambassadors for the lower year groups. I would like to thank staff who supported the boys throughout their GCSE years for their commitment and dedication."