pastoral care
Every student belongs to a Form group with a dedicated Form Tutor as well as a House with a dedicated Head of House.
The Form Tutor is the central point of contact for every student and provides the crucial link between home and school. The Form Tutor is usually a parent's first point of contact with the school.
Students have a tutor period or an assembly from 9:00 -9:30 each day. This is an opportunity for students to engage in a range of activities with their Form or House group, such as: initiative-based activities focused on a particular event e.g. anti-bullying week, review their daily achievement and behaviour points via the school's behaviour management system and to engage in revision and homework tasks.
Students can also use form time to meet with subject or pastoral staff to address any issues they may encounter in their studies and arrange for the necessary strategies to be put in place to support them.
All Form Tutors are supported by Head's of Houses who coordinate the pastoral care of all our students.
House System
Each student is a member of a House with their own Head of House. They ensure students participate widely within school life and enjoy the full cross-curricular provision on offer.
The community structure of the Houses is established by family surname. All brothers who come to the College are placed in the same House. The Four House Leaders are responsible for all the boys in their House, reflecting the full age range (11-18). Students remain under the pastoral care of the same House Leader for their entire seven years at the College.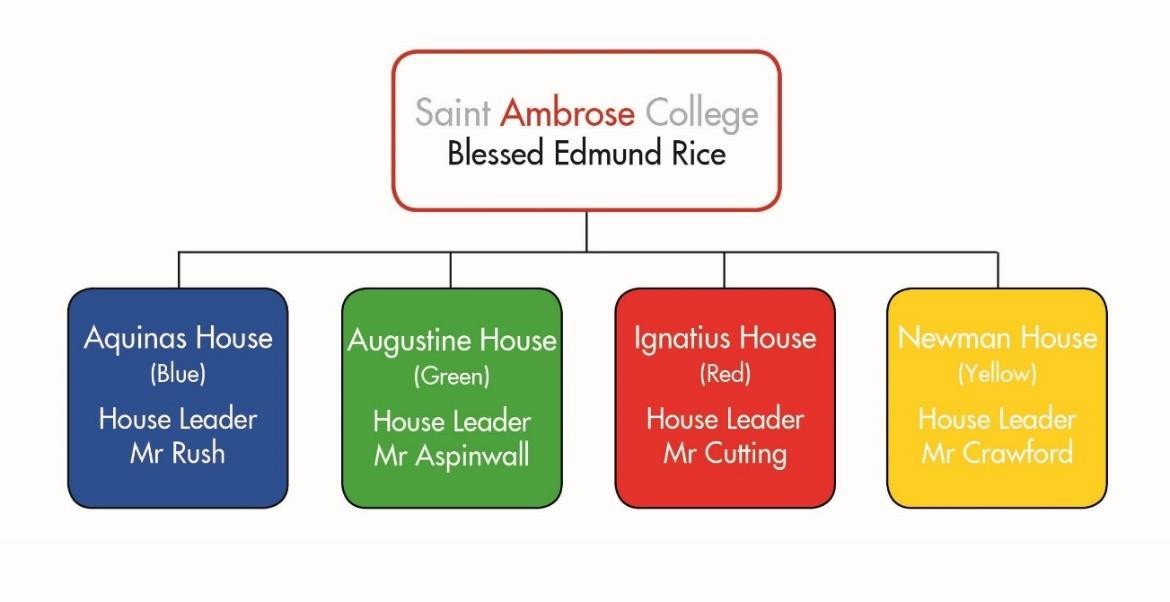 House Points
Boys earn House Points which have both an individual and a collective importance. The system is designed to reward both academic excellence and a commitment to a range of activities that develop the whole person and reinforce the importance of service. By rewarding extension and enrichment activities (any extracurricular activity/charity work etc.), the House system acknowledges all the additional activities that students embrace during their time at the College.