6th Form Open Evening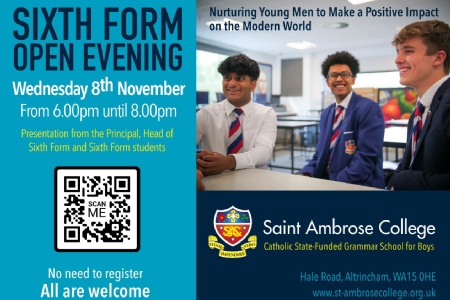 Wednesday 8th November 6pm - 8pm
There will be a Sixth Form Open Evening at the College on Wednesday 8th November 2023 from 6-8pm. The evening is a chance for you to get a sense of what it will be like to study for A-Levels at the College.
The format of the evening involves short talks from the Principal, Director of Sixth Form and current pupils who have either joined us from elsewhere or been at the College since Year 7. A copy of the Schedule of the evening will be available shortly.
During the evening you will have the opportunity to attend subject talks in order to gain a better understanding of the subjects you are interested in pursuing at A-Level.
Advice on admissions will also be available on the evening.
Online applications will open on Thursday 9th November – you will be sent a link to the online form on that morning. The deadline for applications is Thursday 8th February 2024.
We look forward to seeing you on the evening. Please visit our Admissions page for further information:
Saint Ambrose College - Sixth form Admissions (st-ambrosecollege.org.uk)