Charity events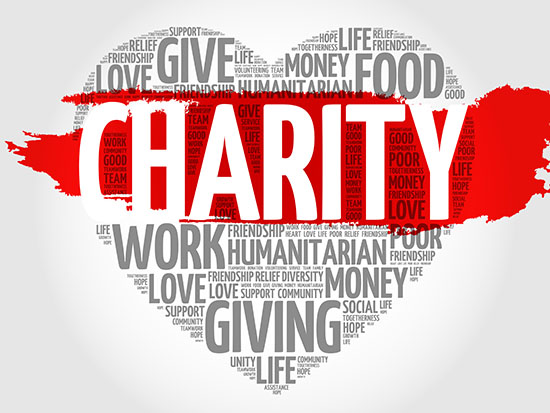 Throughout the year, students and staff will be involved with various charitable events to assist with the school, wider community and to assist our sister school in Sierra Leone.
ST AMBROSE ACADEMY, SIERRA LEONE
St Ambrose College is twinned with Saint Ambrose Academy in Sierra Leone. Through charitable works, the College is able to provide material and prayerful support to the Christian Brothers in Sierra Leone to help with the re-equipping of their schools. Saint Ambrose Academy caters for the educational and social welfare of all students from the very poorest of backgrounds. Saint Ambrose College students and staff regularly visit Saint Ambrose Academy and this 'Immersion' experience has the potential, not just to form but to transform the lives of staff and students in both schools. In April 2018, a borehole was successfully drilled at St Ambrose Academy to provide water for drinking and sanitation. The £16,000 needed to fund this project was raised entirely through the efforts and activities of our school community.
"And I say to thee, thou art Peter, and upon this rock I will build my Church." Matthew 16:18
Support for Charities
At Lenten time especially, but also throughout the year, we have raised money for charities, including: the Christian Brothers in Sierra Leone, CAFOD, Life, SPUC, the Catholic Children's Society, Jospice, Chernobyl Children's Society, St. Joseph's Family Centre, Royal British Legion Poppy Appeal, Cornerstone, Society of African Missions, NSPCC, Francis House and Traidcraft.
EDMUND RICE INTERNATIONAL
Year 7 boys have an opportunity to participate in a one day retreat at Castlerigg Manor Retreat Centre, Keswick. There are also retreat opportunities for other year groups supported by the Diocese, the Youth Team and the Edmund Rice Network. Edmund Rice International There is an 'Edmund Rice International' (ERI) group at St Ambrose College. Inspired by the charism, vision and values of Blessed Edmund Rice, ERI is an NGO committed to working for children and young people who are marginalised because of poverty, access to education, legal status, environmental degradation, or involvement in armed conflict.
ERI works at the international level to promote and protect the rights of children and young people particularly in regard to education. Care for the environment is a value that is embedded in all that we do. The group meets weekly and works closely with the ERI Headquarters in Geneva and held a successful advocacy week in February 2019.
All pupils have the opportunity to attain the 'Edmund Rice Award' each year.