Why Study Economics?
The department consistently produces high grades at A Level. The purpose of the course is to provide candidates with a firm grounding in the tools of economic analysis with a particular emphasis on using those tools and techniques for problem solving. The specification is intended to provide the basis for a broad understanding of Economics and, secondly to provide a basis for further study.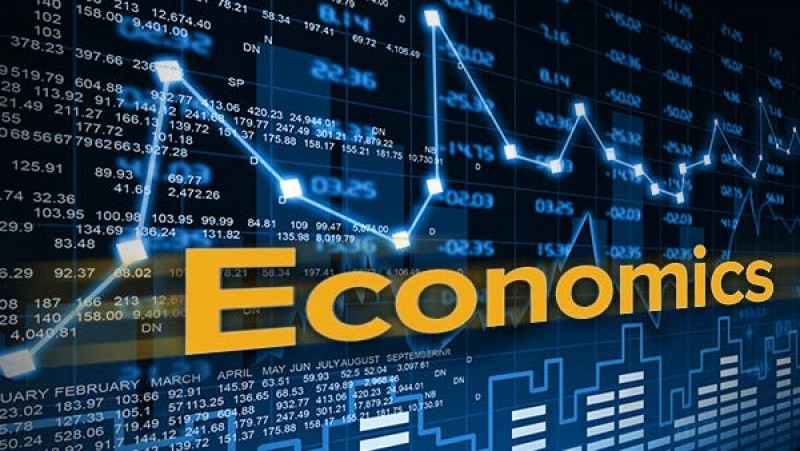 Students will be expected to acquire competence in quantitative skills that are relevant to the subject content and be familiar with the various types of statistical and other data which are commonly used by economists. Students should explore the disagreements that exist between economists and current economic controversies. Students will also be encouraged to develop a critical approach to economic models and methods of enquiry. The specification is split into two main sections introducing microeconomics and macroeconomics principles. Students will be assessed through three examination papers.
The student will be encouraged to develop:
an ability to express his own ideas not only in written form but also with the aid of statistics and diagrams
the habit of using reference material as sources of information • the habit of reading carefully and critically
an appreciation of the method of study used by the economist
Career Opportunities
Economics is considered to be a social science and thus is regarded as a bridge between the pure sciences and the arts. It is therefore a useful supplementary subject to those studying Modern Foreign Languages, a single Science or another related subject such as History, Business Studies or Government and Politics. Students are encouraged to read widely and become daily subscribers to a reputable national newspaper, such as The Times, Guardian, Telegraph or Independent.
Recommended Reading List
23 Things They Don't Tell You About Capitalism (Ha-Joon Chang)
Alibaba: The House That Jack Ma Built (Duncan Clark)
Behavioural Economics - a very short introduction (Baddeley)
Capitalism Without Capital: The Rise of the Intangible Economy (Haskel and Westlake)
Capitalism: 50 Ideas You Really Need to Know (Jonathan Portes)
Divided (Tim Marshall)
Doughnut Economics (Kate Raworth)
Drunkard's Walk (Leonard Mlodinow)
Economics for the Common Good (Jean Tirole)
Game Theory - a very short introduction (Ken Binmore)
Great Economists: How Their Ideas Can Help Us Today (Linda Yueh)
Growth Delusion: The Wealth and Well-Being of Nations (David Pilling)
Inner Lives of Markets: How People Shape Them - And They Shape Us (Sharman and Fishman)
Misbehaving: The Making of Behavioural Economics (Richard Thaler)
Plundered Planet: How to Reconcile Prosperity with Nature (Professor Paul Collier)
Poor Economics: Rethinking Ways to Fight Global Poverty (Banerjee & Duflo)
Prisoners of Geography (Tim Marshall)
Rebel Ideas (Matthew Syed)
Risk Savvy - How to Make Good Decisions (Gerd Gigerenzer)
The Everything Store: Jeff Bezos and the Age of Amazon (Brad Stone)
The Great Divide (Professor Joseph Stiglitz)
The Undoing Project (Michael Lewis)
Thinking Fast and Thinking Slow (Professor Daniel Kahneman)
What Money Can't Buy: The Moral Limits of Markets (Michael Sandel)
Who Gets What - And Why (Al Roth)
Why Information Grows: The Evolution of Order, from Atoms to Economies (Cesar Hidalgo)
World of THree Zeroes (Muhammad Yunus)