Study history, study history. In history lies all the secrets of statecraft. Winston Churchill
History at Saint Ambrose College aims to equip our students with the ability to select, collate and analyse information. Students gain an understanding of the causes and consequences of significant events and identify how societies have developed through the centuries.
Key Stage 3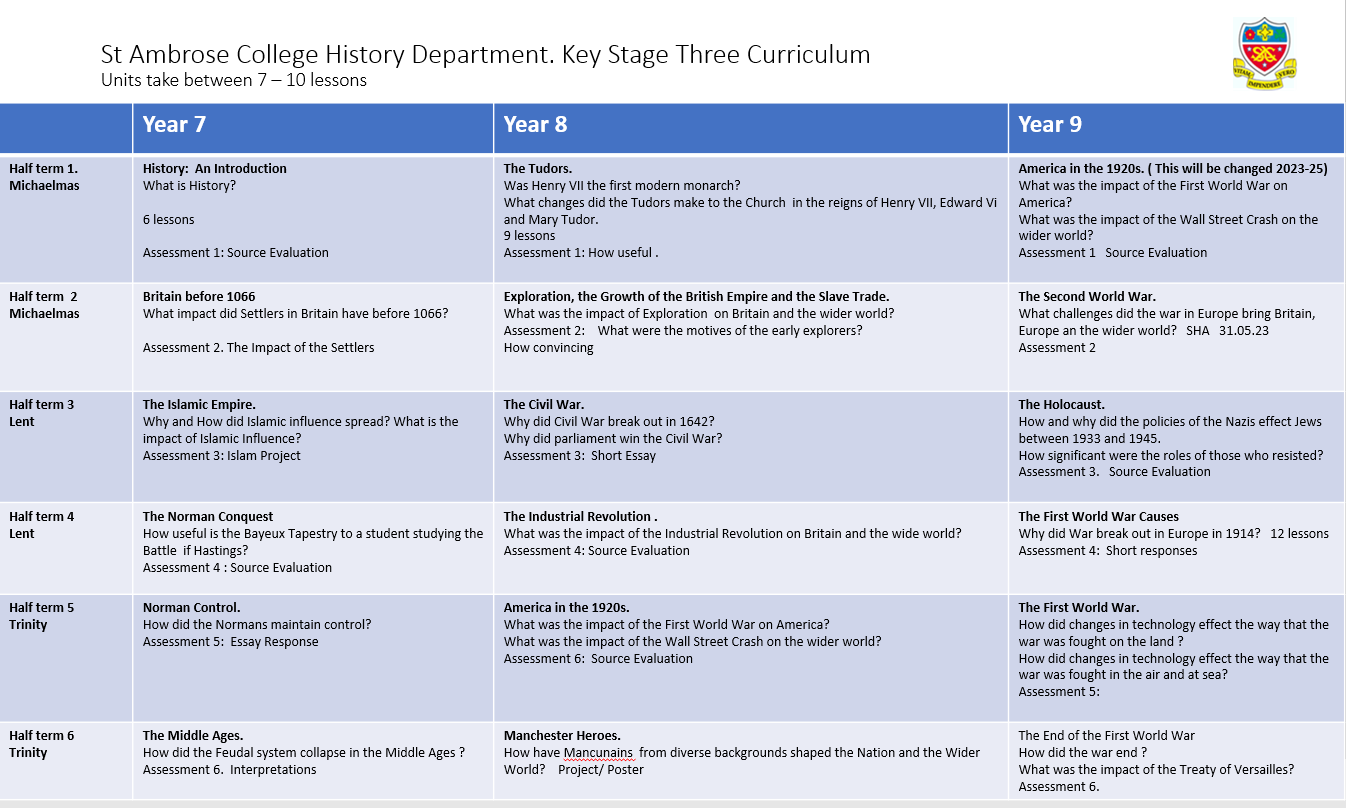 Key Stage 4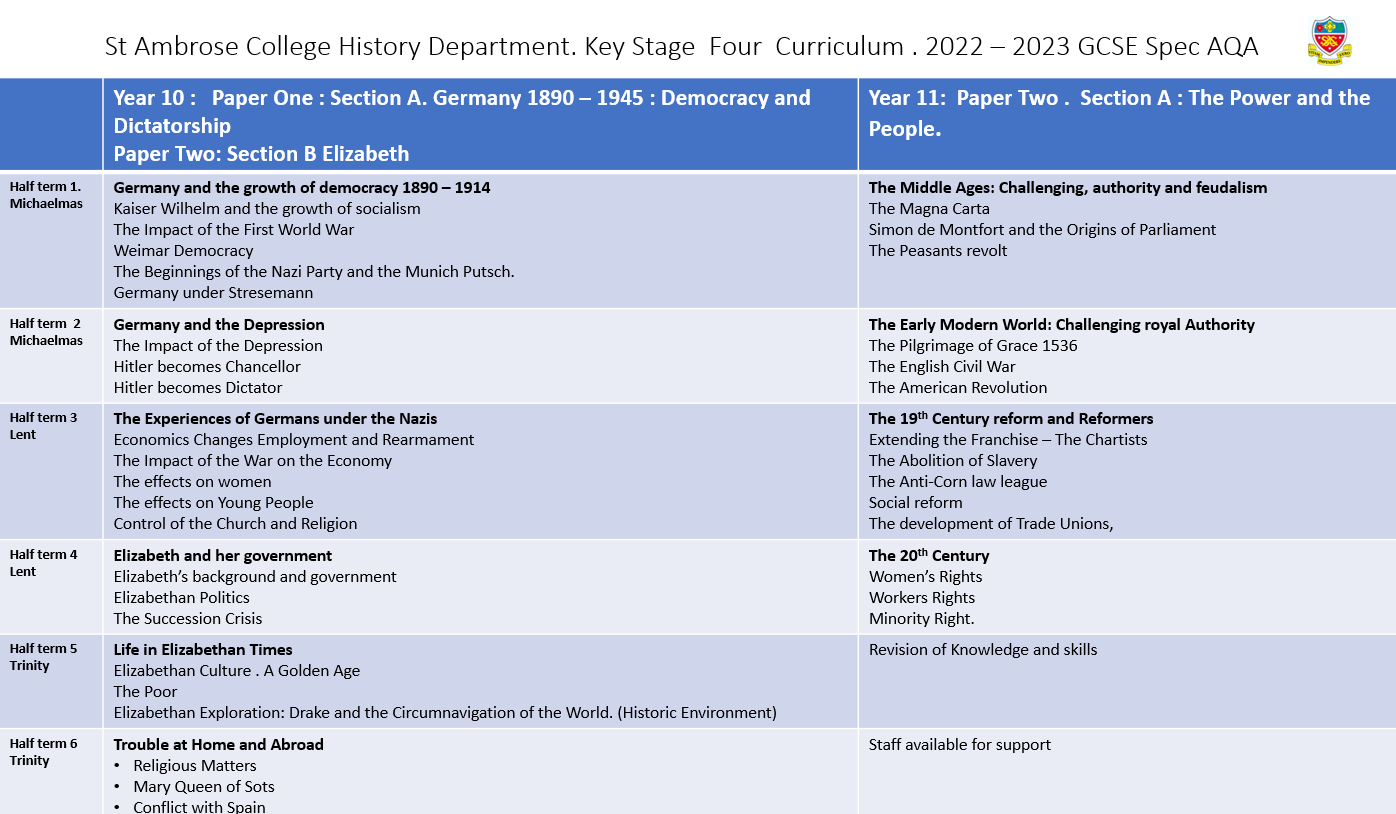 Key Stage 5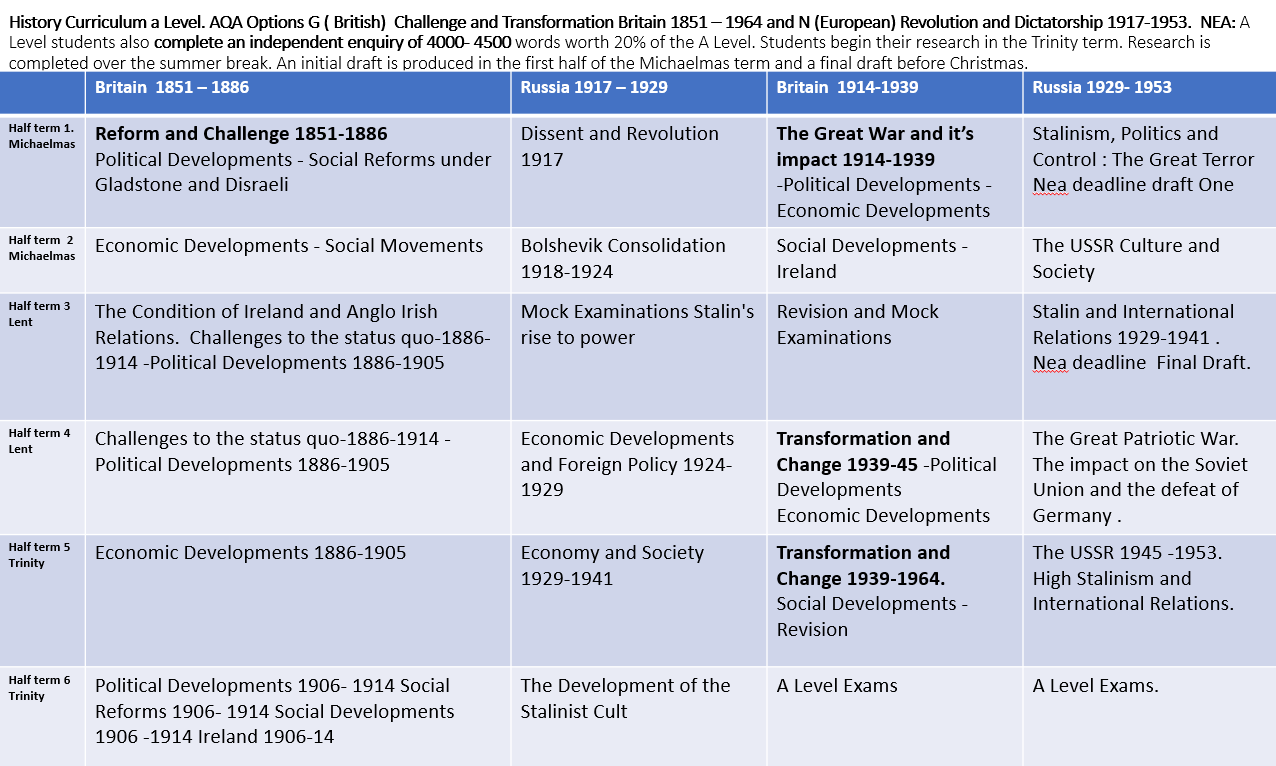 Career Opportunities
As History is a widely respected discipline, A Level historians are accepted at the best Universities including Oxford and Cambridge. A wide range of professions including Law, Journalism, Accountancy and the Police will recruit History students due to their ability to select, collate and analyse information.
Extra Curricular Activities
The Saint Ambrose College History Society was established in 2003 and is run by Sixth formers who prepare a weekly programme of presentations. The History Department has a tradition of visiting locations of historical interest in other countries such as Germany (Berlin), Russia (Moscow and St Petersberg), America (Washington) and France (the World War One Battlefields).