Miss R Yates - Director of Music
Mr C Vaughton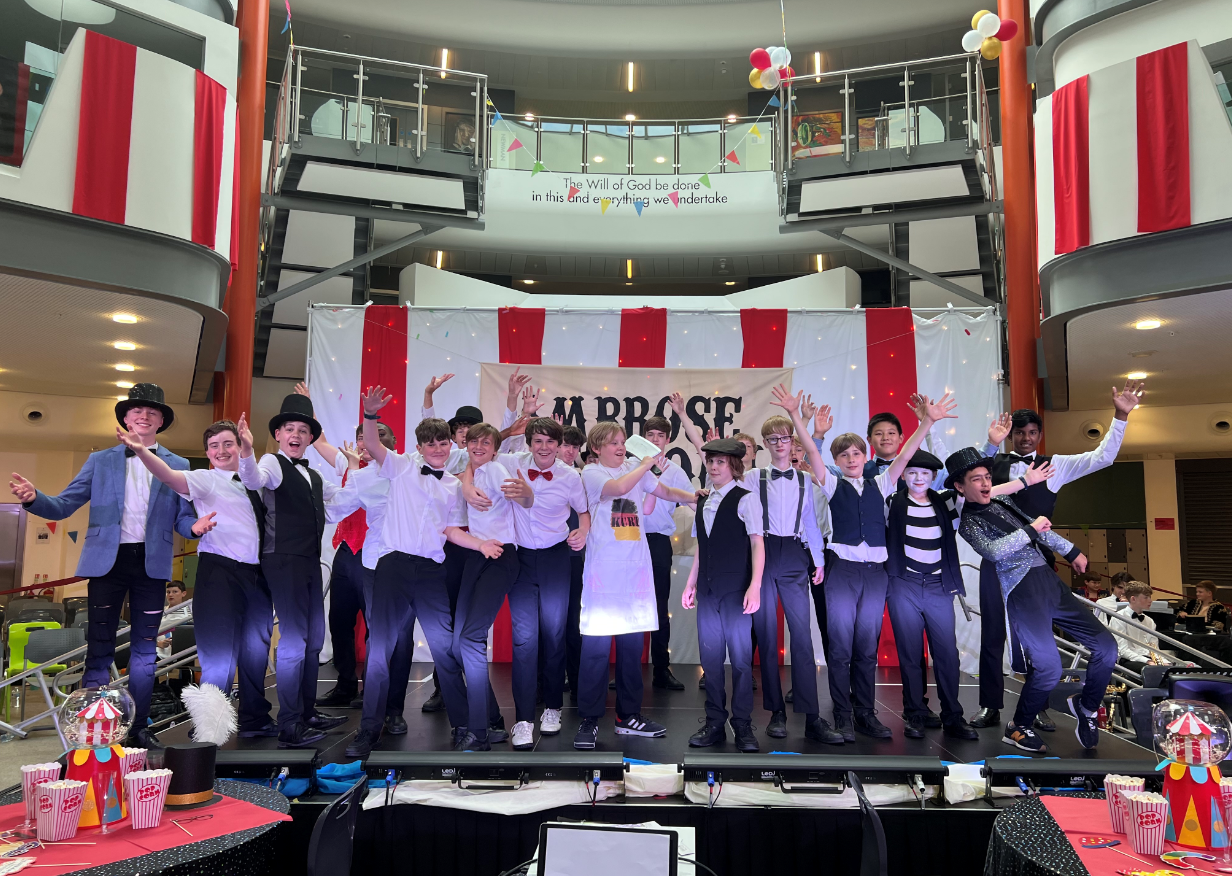 Our Philosophy
Committed to the philosophy of 'music for all', the department aims to foster a love of music through practical, accessible and challenging learning. Students develop fundamental skills such as vocal work, composing and keyboard and apply this to a range of culturally relevant musical styles such as hip hop, Reggae, film music and Samba. Our extra-curricular music program is varied, catering to every level of playing ability and often run by our expert peripatetic team. The music department comprises of Miss Yates (Director of Music) and Mr Vaughton (Teacher of Music). Contact details for these members of staff are at the bottom of the page
FACILITIES
The music department is well-equipped for both traditional and modern music teaching. A class set of keyboards, guitars, ukuleles, Samba drums and djembes means that students are able to enjoy practical music making, whilst the iMac computer suite allows students to experience industry-based technology.
YEAR 7:
Year 7 is about developing basic musical skills as a foundation for future years. There is an emphasis on building fundamental musical skills such as singing, keyboard, group work and the art of practise.
YEAR 8:
This is where students start to apply their musical skills to specific musical styles and genres. Students are encouraged to think open-mindedly about unfamiliar types of music and the reasons behind its making.
YEAR 9:
In order to prepare students for GCSE, a degree of independence is expected of Year 9 students. An emphasis on good rehearsal skills, self-evaluation and refining performances is crucial here.
KEY STAGE 4:
GCSE AQA Music is divided into the performing (30%), composing (30%) and appraising (40%) of music. Students will undergo a number of workshops in order to build their confidence as musicians and help them to express themselves in a musically sophisticated way. By the end of the course, students will have performed a solo and ensemble performance, whilst also producing two compositions (one being 'free' choice and the other based on a brief set by the exam board). Students are supported throughout this process and often develop rapidly as musicians in this time.
KEY STAGE 5:
A Level music continues to build on the skills founded at GCSE. The analysis, performance and composition of music retains all the same principles but is explored at a much deeper level. Class sizes are generally quite small, allowing for highly personalised and rapid progress.
CONTACT DETAILS:
Miss Yates: missryates@st-ambrosecollege.org.uk
Mr Vaughton: mrcvaughton@st-ambrosecollege.org.uk
SCHEMES OF WORK OVERVIEW