Sixth form life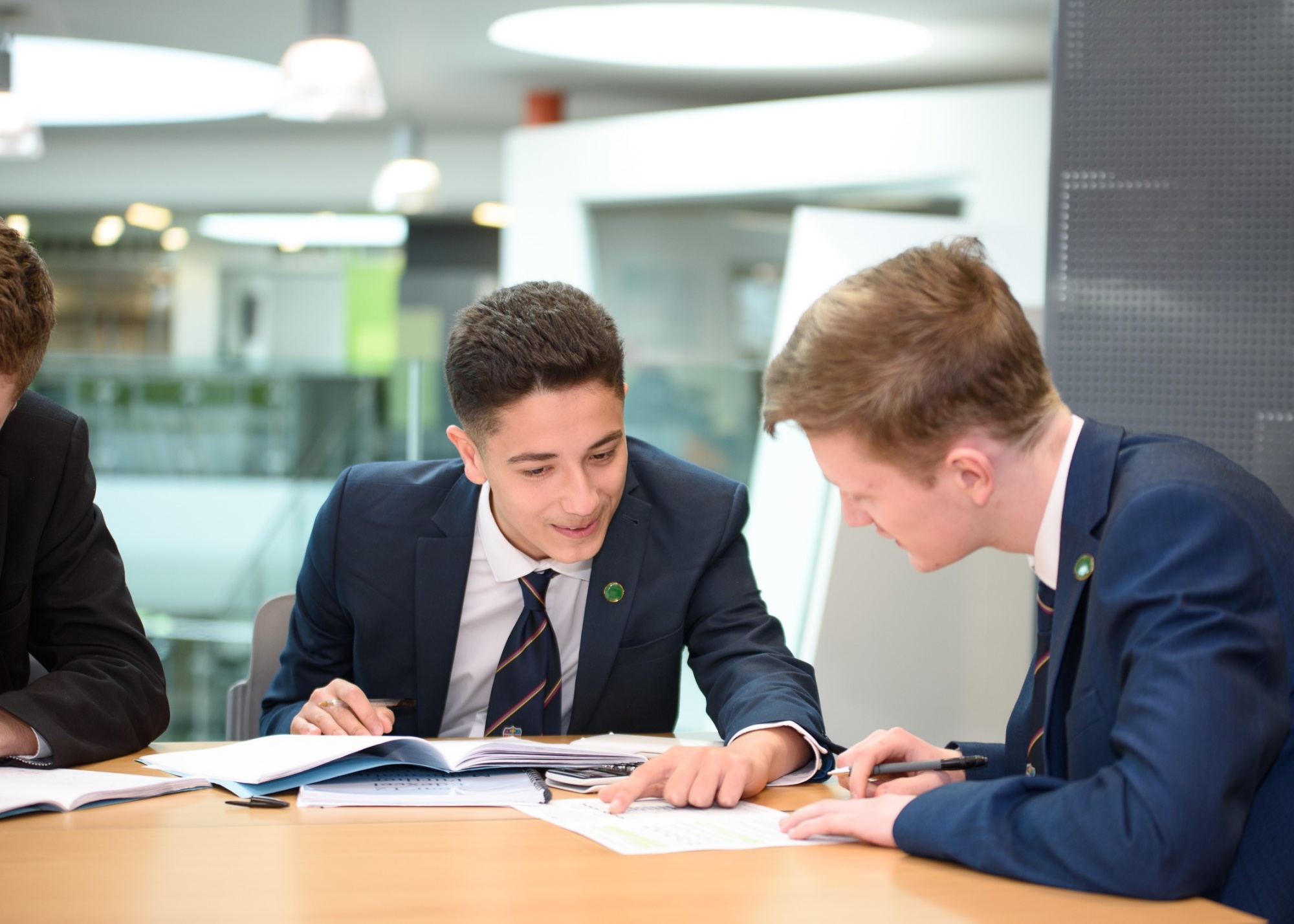 The two years spent in the Sixth Form are an exciting and enjoyable period for those boys who have achieved qualifying success at GCSE and who wish to pursue further academic studies.
At Saint Ambrose College we maintain a Sixth Form with traditional values of excellence. In accordance with our Mission Statement, we seek to provide a structured and caring environment in which our boys can fulfil their potential. Each year, the majority of Upper Sixth boys go on to study at either Russell Group universities, Oxbridge, America or Europe. To achieve such academic success requires an ordered, self-disciplined determination to work hard. An experienced team of tutors, led by the Director of Sixth Form, not only track and monitor student progress, but work hard to support boys as they apply for further academic study or apprenticeships. We have dedicated Careers and Alumni Coordinators and a Sixth Form Administrator who can help those boys who choose degree-level apprenticeships or take up employment after school. The Sixth Form team tracks and monitors student progress, ensuring regular and accurate assessment leads to all targets being met and students reaching their full potential, wherever their individual futures lie.
We offer a wide range of extra-curricular and enrichment activities from sport to music, debating and mentoring to ensure our young men have opportunities to develop their individual talents and interests.
There are also opportunities for foreign study visits, field studies and to attend the theatre and outside lectures. Above all, we believe that boys should be learning in a vibrant community where the Catholic faith is lived out as an integral part of their lives. We impress on our young men the importance of taking a leading role in the spiritual life of our College community and in the 'Thursday Thought' programme, they deliver weekly presentations to lower school forms which not only allows them to develop leadership and public speaking skills, but also encourages them to reflect on the Gospel.
We are hugely proud of our Sixth Form who are excellent role models for our younger students. As an integral part of the College's ethos, they nurture and mentor younger students and leave our College community with the skills, knowledge and experience to embark on their many and varied futures. In the words of St Newman, we encourage our young men to believe that they are 'a link in a chain, a bond of connections between persons".
Sixth Form Team
Our Sixth Form is an integral part of our College community, but nonetheless maintains a separate and individual identity. It is important for those choosing to study in our Sixth Form to understand that while they are still very much studying within a school environment, they will be expected to have a more adult presence around the College. This is reflected in the uniform regulations and also in the independence granted to Sixth Formers such as self-directed study sessions and the freedom to sign out of the building at lunchtime.
Our team is led by a Director of Sixth Form, two Assistant Directors and a team of dedicated tutors, supported by two Careers and Alumni Coordinators, a Sixth Form Administrator and a dedicated Academic Mentor. We aim to support each of our young men to achieve to the very best of their potential and take advantage of every opportunity afforded to them. Each form group is led by an experienced tutor who will guide students in all aspects of their journey through A Level study. Each tutor is an excellent resource with a wealth of experience in guiding young people at this vital stage in their lives.