I want competitive sport to be at the centre of a truly rounded education that all schools offer - The Rt Hon Nicky Morgan MP, former Secretary of State for Education.
We are fortunate to offer some of the best facilities in the country, with a 25 metre swimming pool, a four court badminton sports hall and a fully equipped fitness suite. The outside sporting facilities are also enhanced by three rugby pitches, an all-weather floodlit 4th generation pitch, cricket nets, two artificial wickets and a 7-a-side all-weather football pitch. We have recently added three full-sized tennis courts. All students are encouraged to participate, enjoy sports and keep fit.
KEY STAGE 3
Lower School Students will have three 1 hour PE periods a fortnight and 2 games periods. One of the PE lessons will be in the pool, where students will improve their techniques, as well as develop personal and life saving skills and will be involved in opportunities at competition level. In PE they will experience athletic, games and gymnastic activities and in outdoor games, develop teamwork in house competitions.
KEY STAGE 4
GCSE In this stage of development, students will be able to choose the subject as an academic qualification. Coaching and officiating opportunities will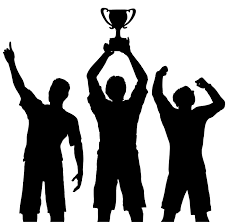 be available in a variety of sports. Non-academic lessons will develop health and related fitness programmes where access to the fitness suite will enable students to improve their knowledge of training. House games will also be an important part of the subject with competition encouraged.
KEY STAGE 5
Advanced Level PE is offered to Sixth Form students and again opportunities for coaching and officiating are given in swimming, rugby and football as well as some minority sports. Access to facilities in study periods will enable Sixth Form students to pursue their interest in sport.
Specification: AQA, the course continues from and builds on GCSE work. This qualification is linear.
Subject content: Applied anatomy and physiology; skill acquisition; sport and society; biomechanical movement; sport psychology and sport and society and the role of technology in physical activity and sport
CAREER OPPORTUNITIES
Career Opportunities Opportunities in Leisure, Medicine, Sports Science, Physiotherapy, Coaching and Teaching are all university courses which are helped by study
EXTRA CURRICULAR ACTIVITIES
Extra Curricular Activities Whilst concentrating on the academic side of a boy's career, we also feel that sporting and extra-curricular engagement is vital. At Saint Ambrose College your son will be encouraged to involve himself in as many activities as possible and will be spoilt for choice.
The extra curricular programme is extensive with students representing College rugby union, cross-country, basketball, swimming, water polo, athletics, table tennis, tennis, badminton and cricket teams. Three senior soccer teams and individual sports are encouraged within the College. Inter school tournaments are run in football, badminton and rowing. The College also holds its own triathlon. The following list of clubs is by no means exhaustive as every year new staff bring new talents and interests to the school.
| | | | | | |
| --- | --- | --- | --- | --- | --- |
| Rugby Union | Badminton | Cricket | Trampolining | Volleyball | Cross County |
| Swimming | Weight Training | Gaelic Football | Water Polo | Rowing | Boot Camp |
| Tennis | Athletics | Triathlon | Table Tennis | Basketball | Gymnastics |
Tours
Tours The College has become renowned for its biannual sports tours. Senior students have visited Barbados, South America, South Africa, New Zealand, Australia, Fiji, America and Canada. Junior tours similarly have travelled to Ireland, France, Holland and Italy. Many continuing sporting links have been made with these countries
OLD AMBrOSIANS
Old Ambrosians Saint Ambrose Old Boys have now established themselves on an international scale with Old Ambrosians representing the College across the globe. In the last ten years we have created ten England or Ireland based professional rugby players and seventeen schoolboy or full internationals, with many current pupils following in their footsteps. We also have three Saint Ambrose graduates involved in the Great Britain Sevens Squad, with Connor Doherty winning a Silver Medal for England at the Commonwealth Youth Games in Nassau, Bahamas. In recent years we have had several footballers leave us to take up contracted scholarships, Sam Adewusi currently plays professional football for Carlisle United, as well as Alex McQuade and Josh Hampson plying their trade in Victoria, Australia. Ciaran Murphy a former Saint Ambrose athlete is also on the list of the few English athletes to run a sub four minute mile. In cricket we have numerous players playing 1st Team cricket in the prestigious Cheshire County Premiership with several progressing to represent Cheshire in the Minor County League. Our swimming alumni are currently competing at local, national and international level with Saint Ambrose being represented at the Commonwealth Games Trials.
Sporting Competitions
College sides compete in a variety of local, divisional and national competitions giving students the opportunity to play at the highest level. Many students will represent Trafford and Cheshire as well as the opportunity at northern and national levels. We expect students to represent the College when chosen and enjoy the diversity of sport offered continuing to raise the standards of the College's growing reputation.