St Ambrose Charity
Help make a difference to your son's education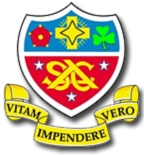 Saint Ambrose College Charity
Registered Charity Number 526013
In 1955 a group of parents had the foresight to set up the St Ambrose Charity to provide additional funds to the College for enhanced facilities, equipment and enrichment opportunities for the students. These funds help to ensure that we can provide the best possible opportunities for students at St Ambrose College.
What does the charity provide?
In recent years the charity has provided funds to the College for:
A new mini bus
A new drama room
Musical Instruments
Computer equipment
Upgrading the school website
Photography equipment to facilitate the A-level programme
Facilities for improving the 'Catholic life' of the school
Improvements to the rugby pitches
In addition £647,000 of accumulated funds in the Charity were used to build the new swimming pool in 2012. This amazing facility provides opportunities to Saint Ambrose students that very few other school children can enjoy. Without any doubt, the success of the students in swimming, lifesaving and water polo would not be possible without the pool.
Who decides what funds will be allocated to?
The Trustees of the Charity meet at least annually to consider requests from the College for funding. The Trustees do not fund the general running of the school or activities that are funded by a separate funding source.
Please help us to provide the best possible opportunities for students at St Ambrose College. We cannot do it without you!
Please download the standing order forms below to set up your voluntary donation or click here and you will be directed to the Charities Aid Foundation website.
how can you help?
We ask parents to consider contributing £20 per month but all donations large or small are equally valued. By making a contribution you will enable us to continue to provide the extensive range of enrichment activities for all students.
how to donate
Donations are made by standing order direct from your bank or you can now make donations via the Charities Aid Foundation website.
We are suggesting that parents and supporters sign up to make a regular donation of just £20 per month; however, we are grateful for your support large or small and one-off donations can be accepted.
As donations are being made to a recognised Charity we can reclaim a further 25p for every £1 donated from HMRC. Therefore a donation of £20 per month will raise a total of £300 for the Charity. Higher rate taxpayers can claim further tax relief on any donation made.
Single Annual or Regular Monthly Payments with Gift Aid
Please complete the standing order gift aid form (see link below) and return the signed form to the College or email a scanned copy to operations@st-ambrosecollege.org.uk
Alternatively, through the Charities Aid Foundation, via our school website www.stambrosecollege.co.uk/donate, parents and supporters of the School are able to make one-off or regular payments via debit/credit card, PayPal or direct debit.
Please remember to complete the gift aid declarations so that we can maximise your donation to the College.
We hope you will feel able to 'help make a difference' and thank you for your generous support.