Theology & Religious Education
Parents who entrust the education of their sons to Saint Ambrose College have the right to expect a rigorous, challenging and authentic Religious Education. Education of students in Catholic belief and practice is a core of the College's curriculum. The term Theology, defined as "Faith seeking understanding" most accurately describes the work of the Faculty. Boys are encouraged to acquire a deeper knowledge and understanding of their faith, and to consider the impact of their faith in guiding their values and decisions. Parents of boys of other traditions or faiths can be sure that the integrity of their son's conscience will be respected. Boys are assessed on their knowledge and understanding of the Catholic faith, not on their beliefs or practice.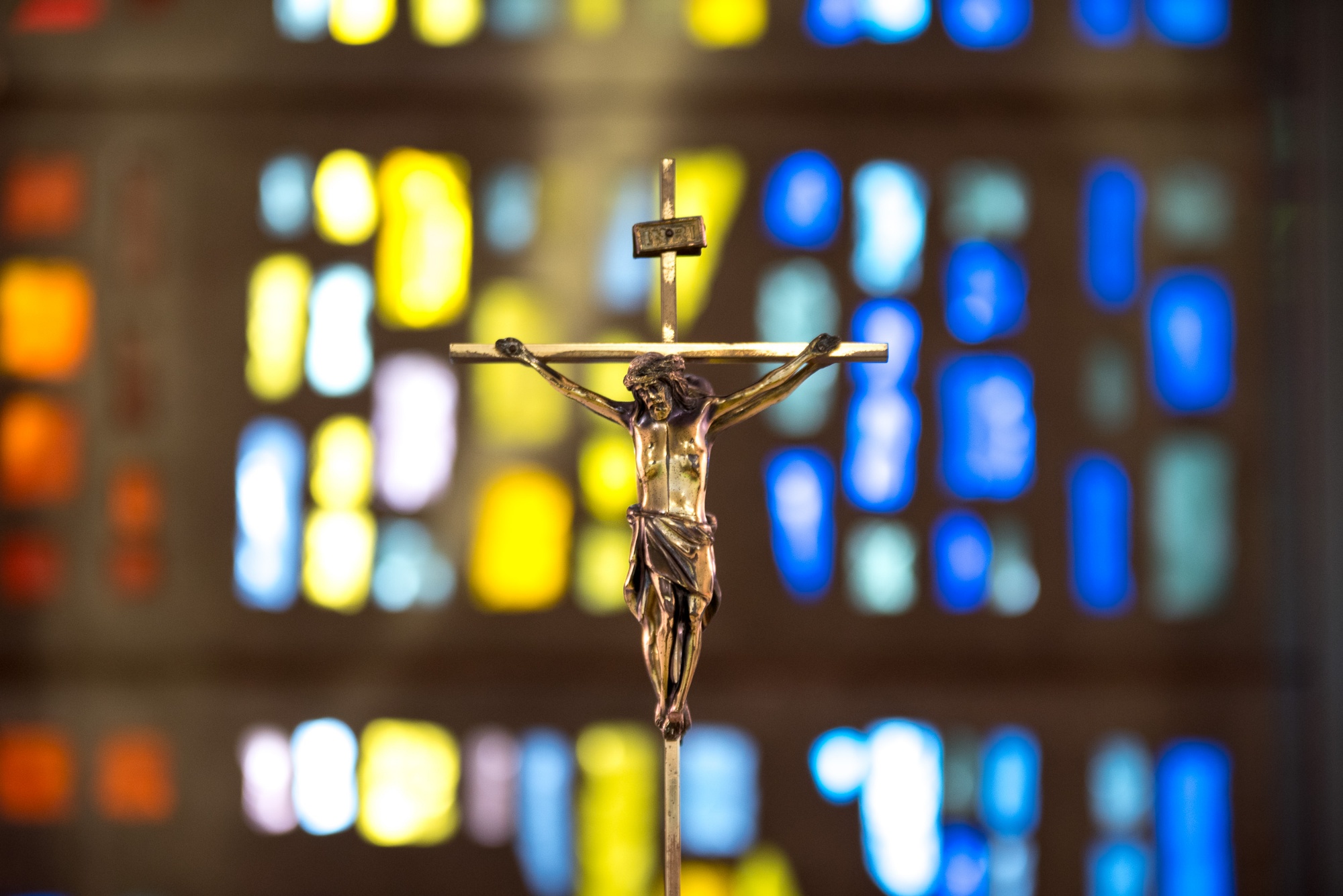 Key Stage 3
in Years 1 and 2 follow a scheme of work based upon the nationally developed 'People of God' framework, which is mapped against the Religious Education Curriculum Directory for Catholic Schools in England and Wales. A different module is studied each half-term, with an extended written assessment at the end of each topic. The life of Blessed Edmund Rice and his legacy are explored throughout the year to give an understanding of the College's unique ethos and spirit, summarised in the Eight Essentials of an Edmund Rice Education. In their 1st Year boys study a module on Sikhism, and enjoy a half-day visit to a local Gurdwara. In their 2nd Year boys study Islam, and enjoy a visit to Altrincham Mosque. All 1st Year boys also attend a retreat during their first half-term, as part of their induction and spiritual formation.
Key stage 4
GCSE Religious Studies is a core subject taken by all boys at GCSE following the AQA syllabus. This will involve the study of Catholic Christianity (75%) and Judaism (25%). Our GCSE results are consistently outstanding, indicating the commitment and enthusiasm with which boys approach the subject. Advanced Level Religious Studies
KEY STAGE 5
A Level is a popular option at Sixth Form. Students follow the Edexcel scheme, which allows them to study the Philosophy of Religion, Religious Ethics and New Testament studies. All students take part in a weekly General RE programme, examining the social teaching of the Church. The course is assessed internally through a series of student led research projects.
Why study Religious Studies at A Level?
A Level Religious Studies (Edexcel) Aims of the course:-
• To develop an understanding and appreciation of religious thought and its contribution to individuals, communities and societies.
• To allow students to treat the subject as an academic discipline by developing the knowledge and understanding appropriate to a specialist study of religion.
• To develop transferable skills for progression to higher education.
• To develop the moral and spiritual appetite of each student.
Skills Developed
Knowledge and understanding - key concepts such as doctrines, teachings, principles, ideas and theories. Key skills - ICT, communication, problem-solving, lateral thinking and more. Analysis and evaluation - interpret, evaluate and analyse religious and philosophical ideas and issues. Spiritual, Moral and Cultural development - learning about our faith and learning about their own faith, belief and culture.
Relevance
Many employers and universities will be impressed by this choice of subject since it will present the profile of a student who possesses a logical and analytical approach to situations; who can apply lateral thinking to a challenge and who offers his own informed opinion whilst respecting the views of others. It also shows a person who has developed an ethical and moral maturity beyond that of many of his peers.