Transport and Travel
ENSURING SAFE, AFFORDABLE TRAVEL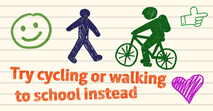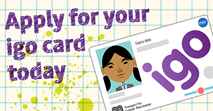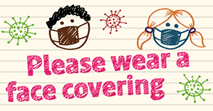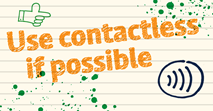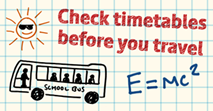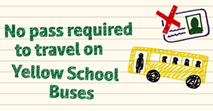 Many of our students use some form of public transport to get to Saint Ambrose College.
Responsibility for the school bus services rests with Transport for Greater Manchester TFGM. There are however a number of different bus routes making the College accessible for students living in other areas. We work closely with local transport providers to ensure safe, reliable transport for students.
Staff are on duty to supervise students at the end of the day to ensure they safely board the correct bus. For more information about the different options available, please contact us.
Walking and cycling
We encourage students to walk or cycle when possible. This allows students to gain independence and physical fitness levels are linked to positive health outcomes. We have a secure, covered bike rack at the front of school where students may leave their (locked) bicycles.
For their own protection all students should wear a cycle helmet if they cycle to school.
Travelling by car
If students are brought to school by car, we encourage parents to share when possible. Students should be dropped safely outside the school site.
Please note that parents should not enter the school grounds via the main gates to drop off their child or use the gateway as a lay-by.
public transport
Train services to Altrincham and Hale are within a walk or bus ride of Saint Ambrose College. In addition the Metrolink network provides easy access to Altrincham from many parts of Greater Manchester. Further information is available from TfGM HERE.
school bus services
School bus services are managed by TfGM and are available from local areas. The services operate on a 'pay as you go' basis but students may require an appropriate pass to receive concessionary fares.
More information on bus transport to Saint Ambrose College is available on the Transport for Greater Manchester (TfGM) website HERE.
The Saint Ambrose College school bus timetables are provided at the bottom of this page.
bus routes
Further details regarding all services can be found at www.tfgm.com:
Telephone enquiries to: 0871 200 22 33
Public bus routes:
Service 88 - Knutsford, Mobberley, Wilmslow, Morley Green, Altrincham
Service 283/284 – Well Green, Halebarns, Warburton Green, Altrincham
Service 288 – East Didsbury, Didsbury, West Didsbury, Northenden, Baguley, Timperley, Altrincham, Hale
Further information can be found by visiting Travel by bus | Transport for Greater Manchester (tfgm.com).
School Bus Routes
The following school bus services run during term time as follows:
Service 761 (Belle Vue) – Heaton Mersey, Cheadle Heath
Service 762 (Belle Vue) – Northern Moor
Service 763 (Stagecoach) – Burnage, Withington
Service 764 (Swan's Travel) – Woodheys, Sale
Service 765 (Atlantic Travel) – Oldfield Brow, Timperley
Service 766 (Swan's Travel) – Davyhulme, Urmston, Stretford
Service 767 (Belle Vue) – Cheadle, Heald Green
Service 768 (Belle Vue) – Hazel Grove, Bramhall, Wythenshawe
Service 769 (Diamond Bus) – Burnage, East Didsbury, Gatley
The school bus timetables for Saint Ambrose College are provided below.